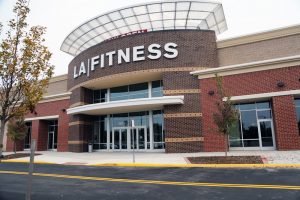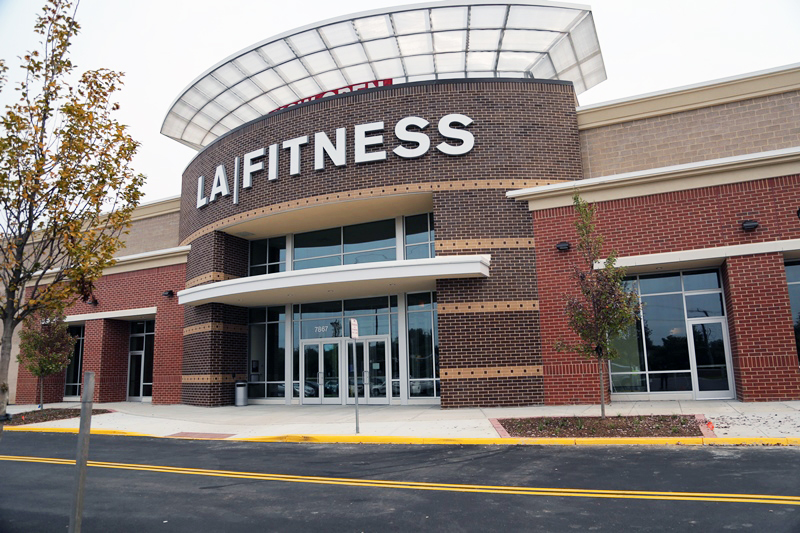 Fitness centers pose unique challenges when it comes to construction or renovation projects.  TEI Electrical Solutions (TEI) works with the construction company and the tenant to create a strategic approach to lighting and electrical requirements, communication and sound systems, and fire alarm system requirements.   Here are the highlights from a recent project we completed with LA Fitness & Costello Construction in Alexandria, VA to provide a state-of-the-art workout facility.
Project Requirements
For this project, lighting and electrical requirements were particularly important.  At TEI, we understand that lighting systems must be carefully placed so that the health club is bright enough to keep patrons energized and motivated while avoiding harsh or uncomfortably bright lights.  The placement of mirrors can also play a role.  In addition, when a multi-purpose room will be utilized for a variety of activities, from yoga to spinning, dimmers are helpful to set the lighting to the appropriate brightness for any activity.
The sheer volume of athletic machines and equipment requires strategic electrical planning and power distribution.   Incorporating the appropriate requirements for the fire alarm system and raceways for the communication and sound systems is also paramount.
Company Experience
TEI's previous experience with the construction of health clubs and fitness centers allowed us to serve as a trusted advisor to make appropriate recommendations to meet the client's expectations for this buildout.  If you require electrical construction services, contact TEI today!
For more info on this project and others done by TEI, view our projects!