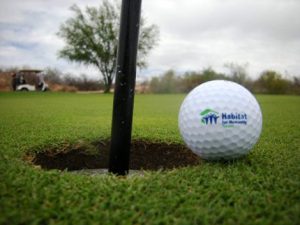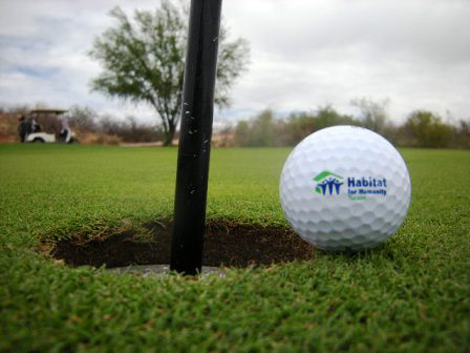 TEI Fund Raiser
September 13, 2017 – TEI Electrical hosted the 2nd Annual Golf Classic to raise funds for the Habitat for Humanity of Frederick County, Maryland.  TEI co-hosted the event with their sister company, Kevson Services Group and coordinated all aspects of the event.  100% of the proceeds were donated to the Habitat for Humanity of Frederick County, Maryland.
The golf tournament took place at the Maryland National Golf Club in Middletown, Maryland.  Over 100 golfers and a variety of sponsors participated in the event.  TEI presented a check in the amount of  $10,673.94 to Habitat for Humanity of Frederick County, Maryland.  The money will be used to fund Habitat's construction projects in Frederick County.
The ultimate goal of the organization is to provide affordable housing to families in need.  All program recipients work side-by-side with volunteers from the community to build or renovate their homes as part of Habitat's motto to provide a hand up, not a handout.  Habitat for Humanity projects typically include building, renovating, or providing home improvement.  The organization also rehabilitates homes for resale through the Affordable Housing Land Trust program.
TEI began the annual event in 2016 after reviewing ways in which they could support those in need, in their local community.  "The Habitat for Humanity of Frederick County was a great fit for us since it aligns well with the core business services we provide," stated Kevin Murphy, Project Manager at TEI and one of the lead organizers of the event.   "We are continuing to look at ways we can further support Habitat with volunteers, in-kind work on build sites, and other avenues."
TEI is already making plans for next year's tournament, which will be held on September 12, 2018, at the Maryland National Golf Club.  For more information, to register or sponsor, contact: Kevin Murphy at kevin@teiconst.com or 301-874-4630
---
About TEI:  TEI provides quality workmanship in all aspects of new construction and renovation projects for both public and private sector clients.  With knowledgeable and seasoned in-house construction professionals, TEI is experienced in a broad variety of facility types, including data centers, research laboratories, health care facilities, secure buildings, office and administrative, educational and industrial.